If your vehicle was towed at your own request you may access the vehicle as needed during normal business hours in order to retrieve or examine the vehicle or retrieve loose personal property.  If you would like Victoria Auto Towing to release your vehicle to your vehicle insurance company to facilitate repairs or disposal please contact us directly.  The form you need to complete for Victoria Auto Towing is available here.  Personal Property Retrieval and Vehicle Release to Agent
If a hold has been placed on the vehicle by a government agency, you will need to complete a few steps before visiting our business office.
In order to examine or retrieve the vehicle or its contents the owner or legal agent of the owner must obtain a "Vehicle Release" from the agency that seized the vehicle.  If you have no idea who towed your vehicle, call your local Highway Patrol, Sheriff's Department or Police Department.  Some agencies near Victoria Auto Towing are listed below.
An agency "Vehicle Release" requires:
The registered owner must be present with a valid government-issued picture identification card and/or a valid California driver license. If the registered owner is unlicensed, he/she must be accompanied by a driver with a valid California driver license.
Department of Motor Vehicles paperwork showing current vehicle registration or a valid DMV moving permit.
Proof of current vehicle insurance.
Payment of any Release Form fee.  (A government fee separate from the amount due to Victoria Auto Towing).
Once you have your agency "Release Form", you are ready to visit our business office, pay your tow and storage bill and retrieve your vehicle.
LOCAL LAW ENFORCEMENT AGENCIES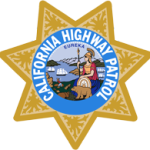 California Highway Patrol                              8118 Lincoln Avenue, Riverside                   951 637-8000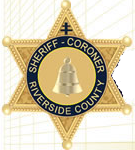 Riverside County Sheriff, Jurupa Valley        7477 Mission Boulevard, Jurupa Valley      951 955-2600 City of Jurupa Valley (Eastvale, Glen Avon, Mira Loma, Pedley, Rubidoux), Highgrove, Home Gardens, Mead Valley, Moreno Valley, Woodcrest

  Moreno Valley Police Department  22850 Calle San Juan De Los Lagos, Moreno Valley 951 486-6700

  Riverside Police Department                       4102 Orange Street, Riverside                     951 826-5700

  Riverside Community College                     4800 Magnolia Ave. Lovekin E4-E6           951 222-8000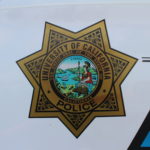 University of California, Riverside             3500 Canyon Crest Drive, Riverside            951 827-5222